Management Team
Nader Yaghoubi, M.D., Ph.D.
President, Chief Executive Officer and Co-Founder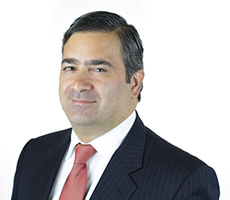 Dr. Yaghoubi has over 20 years of experience in the creation, operations and financing of life science companies. Before starting PathMaker Neurosystems, he established, as President and Founding CEO, Symbiotix Biotherapies, a pioneering microbiome company developing novel molecular therapeutics based on the human microbiome. Prior to that, he was the first employee at Selecta Biosciences (Nasdaq:SELB) and BIND Therapeutics (Nasdaq:BIND), where he worked with the founders to launch the companies and establish operations and corporate development. Previously, he was at Zero Stage Capital, a venture capital firm where he was responsible for investing in the life sciences sector, and earlier completed an internship at Advent International.  Earlier, he was a Health Care Entrepreneurship Fellow at Boston University, and served as a resident in the Department of Surgery at Lenox Hill Hospital in New York. Dr. Yaghoubi received an M.D. and Ph.D. in Molecular Pharmacology from the combined degree program at Boston University School of Medicine, and did his undergraduate studies in Biochemistry at the University of Arizona. His doctorate work on the development of high-throughput automated electrophysiological systems resulted in five issued US patents, received one of the University's highest awards for dissertational research, and was the basis of a venture-backed biotechnology company focused on neuroscience. He is extensively involved in mentoring young companies, and has served/serves as a mentor, advisor and reviewer with MBC's MassCONNECT program, Mass Life Sciences Center programs and numerous international and university business plan competitions.
Jerry Jennings, B.S.E.E.
Chief Technology Officer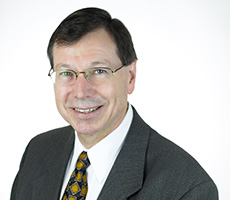 Jerry Jennings leads the PathMaker Neurosystems engineering team in the commercialization of leading-edge neuromodulation technologies for treating and resolving spasticity, paralysis and other dysfunctions.   He rejoined PathMaker in 2018, and brings over twenty-five years experience in engineering and R&D leadership of medical device development teams. Most recently, he was Chief Technology Officer at Cytrellis Biosystems, a clinical stage medical technology company focused on aesthetic devices. Earlier, Jerry was Vice President of R&D for Corindus Vascular Robotics, a pioneer in robotic-assisted systems for vascular interventions.   Jerry was Vice President of R&D for Medica Corp, a developer and manufacturer of in-vitro diagnostic analyzers.  Jerry led R&D groups for Philips Medical Systems in their Advanced Life Support Monitor / Defibrillator Business.  He also served at Analogic's Medical Imaging Division where he was instrumental in developing cardiac ultrasound technologies from concept through commercialization. Jerry holds a B.S. in Electrical Engineering from Merrimack College.
Jake Maslow, J.D.
Executive Vice President and Chief Intellectual Property Officer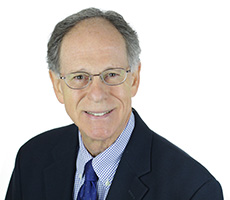 Jake Maslow has 30 years of experience in various aspects of entrepreneurialism and IP commercialization, including recognition of innovation and commercial opportunity in new technologies, assisting startups and business formation, managing team formation and strategic growth, fund raising, strategic partnering, high-tech new product development and marketing, university licensing, and corporate and IP law. He was a former Director of the CUNY Technology Commercialization Office and was former Assistant Director of MIT Patents and Technology Licensing Office. Jake has been co-founder of several startups based on technologies out of MIT. As co-founder and CEO of Synkinetics, Inc., Jake successfully built a high-tech engineering company based on a proprietary high precision drive system for industrial and military applications, securing sponsorship of several leading F-500 companies, and supported by 30 angel investors, while generating substantial federal and commercial grants and revenues. As Co-founder and IP counsel / Strategic Advisor of Sionex Corporation, Jake introduced successful VC investment to support development of state-of-the-art lab-on-a-chip for real-time chemical detection; while working closely with C-level engineering and marketing to build substantial IP portfolio and to secure market entry; He is a graduate of Columbia University (CC'73, PS) and Brooklyn Law School (Juris Doctorate '76), and is a member of the New York and Massachusetts Bar and a registered US patent attorney. Jake also is an Air Force veteran, having graduated USAF Radar Electronics School (1968) and served as radar technician for the F4 Phantom Jet.
Sheila Hemeon-Heyer, J.D.
Vice President of Regulatory and Clinical Affairs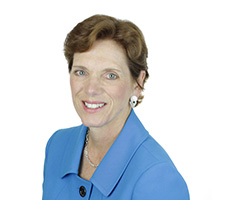 Sheila Hemeon-Heyer joined PathMaker Neurosystems in February 2015 and is responsible for assuring compliance with worldwide regulatory requirements governing PathMaker medical devices. Sheila brings 28 years of regulatory experience to PathMaker, beginning as a Scientific Reviewer in the Office of Device Evaluation at the US Food and Drug Administration. After leaving FDA, Sheila joined Medical Device Consultants, Inc. as a Senior Consultant and Director of Regulatory Services, leading premarket regulatory, postmarket quality, and clinical study projects for a wide variety of medical device technologies and combination products. Sheila joined Boston Scientific Corporation in April, 2005 as Vice President, Global Regulatory Affairs, where she was responsible for worldwide regulatory strategies, operations and intelligence. Most recently, Sheila founded Heyer Regulatory Solutions LLC, providing global regulatory submission, clinical, and compliance consulting services to the medical device industry. She holds a B.S. in Biomedical Engineering from Boston University, an M.S. in Biomechanics from the University of Massachusetts at Amherst, a J.D. from Western New England College School of Law, is US and EU Regulatory Affairs Certified, and is a Fellow of the Regulatory Affairs Professional Society. Sheila currently serves as the Chair of the Food and Drug Law Institute (FDLI) Board of Directors.
Zaghloul Ahmed, Ph.D. – Professor and Chairman, Department of Physical Therapy and Professor, Center for Developmental Neuroscience, CUNY
Scientific Founder, Consultant and SAB member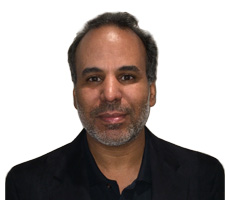 Dr. Ahmed is Professor and Chairman of the Department of Physical Therapy, and Professor at the Center for Developmental Neuroscience at City University of New York (CUNY). His research focuses on the field of motor control in health and disease, and investigates injury and repair mechanisms following neuronal injuries. A particular focus is using brain and spinal cord electrical stimulation to promote motor recovery following spinal cord injury. He has served as a peer reviewer for several well-known scientific journals, and his work has been well-received in multiple peer-reviewed publications. He obtained his B.S. in Physical Therapy from Cairo University and received a joint MS/PhD (Biology and Neuroscience) at the CUNY Graduate Center. Dr. Ahmed joined the CUNY/CSI faculty in 2006, was appointed to the Neuroscience Program at the Graduate Center, and became Chairman in July 2016.