Board of Directors
Hooman Hakami, B.B.A.
Non-executive Chairman, Board of Directors

Hooman Hakami has 30 years of business leadership experience in the medtech industry, and has built a reputation driving growth through executing disruptive and transformational new technologies and via business model innovation.  He has worked at two of the largest companies in the world — Medtronic and GE — and was a Corporate Officer of both as a global executive, having lived in US, France and UK.  At Medtronic, he was an Executive Vice President and Group President of Medtronic's Diabetes Group. Prior to Medtronic, Hooman was the President of GE's Detection & Guidance Solutions business, and earlier, he served as President and CEO of GE's Interventional Systems business based in France, and the Global Clinical Systems Services for GE Healthcare. Hooman is currently the Managing Director of Hakami Healthcare Advisors where he provides advisory services to CEOs & Boards in MedTech.  Hooman received his Bachelor in Business Administration degree in Operations Management from the University of Massachusetts, where he graduated cum laude. 
Terri Bresenham, M.S.
Board Director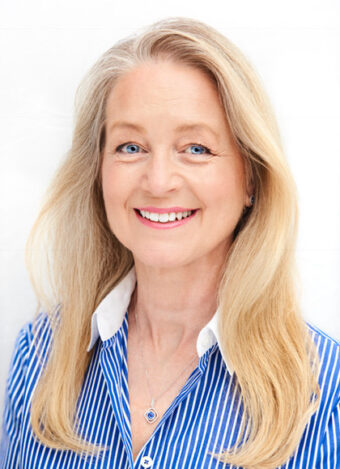 Terri Bresenham has over 30 years of experience in the healthcare industry running the business, partnership and development strategies of global companies and managing thousands of employees. She spent over 25 years at GE Healthcare, most recently serving as Chief Innovation Officer, where she led innovation and the identification and incubation of disruptive business models for the company. Prior to this, she was President and CEO of GE's Sustainable Healthcare Solutions, focused on improving the access to quality care in underserved regions of Africa, India and South Asia.  Earlier, she served as President and CEO of GE Healthcare India, and previously held a number of senior management roles at GE. She earned her Master's degree in Biomedical Engineering from the University of Texas, and her Bachelor's in Medical Technology from the University of Tennessee.
John Donoghue, Ph.D.
Board Director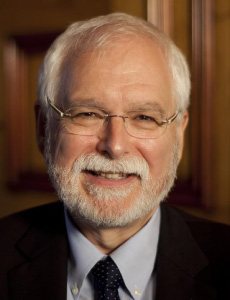 Dr. John Donoghue is one of the world's most recognized neuroscientists and has over 35 years of experience leading translational research in brain function, motor control and neurotechnology. Most recently, as Founding Director of the Wyss Center for Bio and NeuroEngineering in Geneva, Switzerland, he led the Center's research activities and translational programs focused on advanced neurotechnology. He was founding Chairman of the Department of Neuroscience at Brown University and Founder of Brown University's Carney Brain Science Institute, and earlier developed the BrainGate brain-machine interface for the rehabilitation of patients with spinal cord injury and ALS. He has received numerous international awards and honors for his work, is a member of the National Academy of Medicine and has published over 125 scientific papers. He earned his Bachelor's degree from Boston University, Master's degree from the University of Vermont and Ph.D. from Brown University.
Nader Yaghoubi, M.D., Ph.D.
President and Chief Executive Officer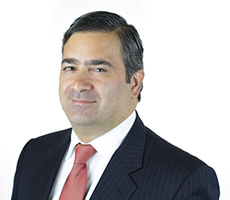 Dr. Yaghoubi has over 20 years of experience in the creation, operations and financing of life science companies. Before starting PathMaker Neurosystems, he established, as President and CEO, Symbiotix Biotherapies, a pioneering microbiome company developing novel molecular therapeutics based on the human microbiome. Prior to that, he was the first employee at Selecta Biosciences (Nasdaq:SELB) and BIND Therapeutics (Nasdaq:BIND), where he worked with the founders to launch the companies and establish operations and corporate development. Previously, he was at Zero Stage Capital, a venture capital firm where he was responsible for investing in the life sciences sector, and earlier completed an internship at Advent International. Prior to this, he was a Health Care Entrepreneurship Fellow at Boston University, where he worked with scientists and physicians to develop new businesses in the healthcare and life science sector. Before his fellowship, he was a surgical resident in the Department of Surgery at Lenox Hill Hospital in New York. Dr. Yaghoubi received an M.D. and Ph.D. in Molecular Pharmacology from the combined degree program at Boston University School of Medicine. His doctorate work on the development of high-throughput automated electrophysiological systems resulted in five issued US patents, received one of the University's highest awards for dissertational research, and was the basis of a venture-backed biotechnology company focused on neuroscience. He is extensively involved in mentoring young companies, and has served/serves as a mentor, advisor and reviewer with MBC's MassCONNECT program, Mass Life Sciences Center programs, Springboard Venture Capital Forum and numerous international and university business plan competitions.
Jake Maslow, J.D.
EVP and Chief Intellectual Property Officer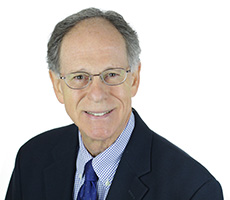 Jake Maslow has 30 years of experience in various aspects of entrepreneurialism and IP commercialization, including recognition of innovation and commercial opportunity in new technologies, assisting startups and business formation, managing team formation and strategic growth, fund raising, strategic partnering, high-tech new product development and marketing, university licensing, and corporate and IP law. He was a former Director of the CUNY Technology Commercialization Office and was former Assistant Director of MIT Patents and Technology Licensing Office. Jake has been co-founder of several startups based on technologies out of MIT. As co-founder and CEO of Synkinetics, Inc., Jake successfully built a high-tech engineering company based on a proprietary high precision drive system for industrial and military applications, securing sponsorship of several leading F-500 companies, and supported by 30 angel investors, while generating substantial federal and commercial grants and revenues. As Co-founder and IP counsel / Strategic Advisor of Sionex Corporation, Jake introduced successful VC investment to support development of state-of-the-art lab-on-a-chip for real-time chemical detection; while working closely with C-level engineering and marketing to build substantial IP portfolio and to secure market entry; He is a graduate of Columbia University (CC'73, PS) and Brooklyn Law School (Juris Doctorate '76), and is a member of the New York and Massachusetts Bar and a registered US patent attorney. Jake also is an Air Force veteran, having graduated USAF Radar Electronics School (1968) and served as radar technician for the F4 Phantom Jet.